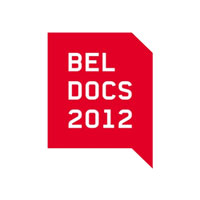 The Jury of the 9th International Documentary Film Festival "Beldocs" awarded Jelena Maksimović for the best edited documentary feature for "Depth Two" Film because of "identifying the meaningful corelation between testimonies about a crime and a silent world of landscapes and objects, which seem as if they have remembered everything".
"Depth Two" Film was screened at this year's Beldocs Festival and it drew a lot of attention of the audience. Its premiere was at the 66th Berlin International Film Festival in February 2016, following which it was also screened at the festivals in Thessaloniki and Wiesbaden, as well as in a number of cities in Serbia and in Kosovo. The screenings at festivals in Sarajevo and Prizren will ensue, as well as in Novi Pazar, Kragujevac, and other cities in Serbia.
"Depth Two" is a documentary film about a mass grave discovered in Batajnica in 2001, which concealed the bodies of several hundreds of Kosovo Albanians, civilians who were killed during the war in Kosovo. The film is a combination of live testimonies and photographs, taken at the spots where these crimes were committed 17 years ago.
The Author of the film is Ognjen Glavonić, and it was produced by Non-Aligned Films and the Humanitarian Law Center (HLC).
The film is a part of the Batajnica Memory Initiative, aimed at creating a memorial site for victims found in Batajnica.