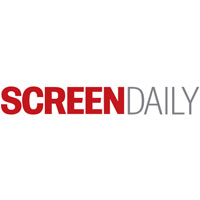 Serbian director Ongjen Glavonic's Depth Two won the grand jury award at the Open City Documentary Festival in London.
The film investigates the story behind a mass grave discovered in 2001 in a suburb of Belgrade. Jury chair Penny Woolcock said: "It was a unanimous decision to give the grand jury award to Ognjen Glavonic for Depth Two, which tells a complex and horrifying story in a truly compelling way. It's hard to describe the experience of watching this film — at one level it's a forensic telling of a dreadful story that gradually reveals its secrets, while simultaneously creating a space for reflecting on universal themes of violence and complicity."
Glavonic said: "My idea with this film was to uncover and give a voice to this case and the stories behind it which for years have been silenced. This award will help to amplify and make more visible, not just my work but also the subject and I thank you deeply for that… In 2001, a mass grave containing more than 700 bodies was found on the outskirts of Belgrade. "Despite the disturbing proximity of the site of the mass grave to the centre of the capital city of Serbia, today, 17 years after the war, this location remains unmarked. There's no memorial of any kind, and almost nobody in present-day Serbia even knows about this case or the story behind it. It is still a public secret, says director." Open City Documentary Festival ran June 21-26, screening more than 60 films.